Interested in renting or purchasing and LED Video Wall?
Indoor walls are typically made with ultra-narrow and extreme-narrow bezel widths, meaning that the images that they display will be incredibly crisp to anyone standing up close.  This has meant that they have become an integral part of retail store campaigns, serving as beautifully vibrant invitations for shoppers to connect with brands.  They offer a number of key benefits to users:
They are more lightweight and offer large vertical and horizontal viewing angles that can be adapted to any size and viewing distance required.
Video walls are modular and the size of the wall can be increased if another fifty guests confirm at the last minute, as it is effectively an interconnected series of smaller screens.
They are updatable. A last minute slide show or Power Point can be updated remotely.  Anything that can be played on a laptop can be played on the screen with crystal clear clarity.
They eliminate the need for projectors. This removes the concerns about people walking in between the screen and the projector, along with eradicating overhearing errors with video files and computer connection.
Before installing any visual implementation, the technology coordinator needs to have the business goals associated with the strategy involved.  Knowing how the video wall will improve the user experience and how it can be promote a message better is of key importance.  In an event environment, a video wall is extremely useful for displaying sponsor content and guiding attendees to various areas of the venue grounds, often whilst keeping guests entertained with visual content among other things.
One of the first things to consider is the brightness level.   The higher the brightness, the higher the power requirements.  Indoor video walls typically require less power than outdoor walls as they have lower nit count (nit being the unit of brightness for LED brightness).  Indoor nit counts usually range between 1,000 – 1,500 nits. 
Indoor LED video walls in indoor stadiums for sports like basketball, badminton, volley ball, table tennis, wrestling, boxing and mixed martial arts bring the viewing experience to another level.  As scoreboard weight is typically a big concern, indoor LED screens are designed with the lightest metals and components to reduce their weight and increase the longevity of the arenas they're found in.  Sports venues are no longer able to rely on the game itself to draw in crowds.  Fan experience has become hugely important and video walls can be utilized to create engaging and vibrant culture around the game to keep fans coming back time and time again.
Video Walls can improve everything from architectural aesthetic to providing an easy to use sign posting application to direct fans through the venue.  Entire hallways can be filled with LEDs showing season highlights, hall of famers, past triumphs and upcoming games from around the league.  A great example of what video walls can be used for can be found in the Bridgestone Arena in Nashville.  Bridgestone has screens installed above escalators that carry 95% of visitors to their seats.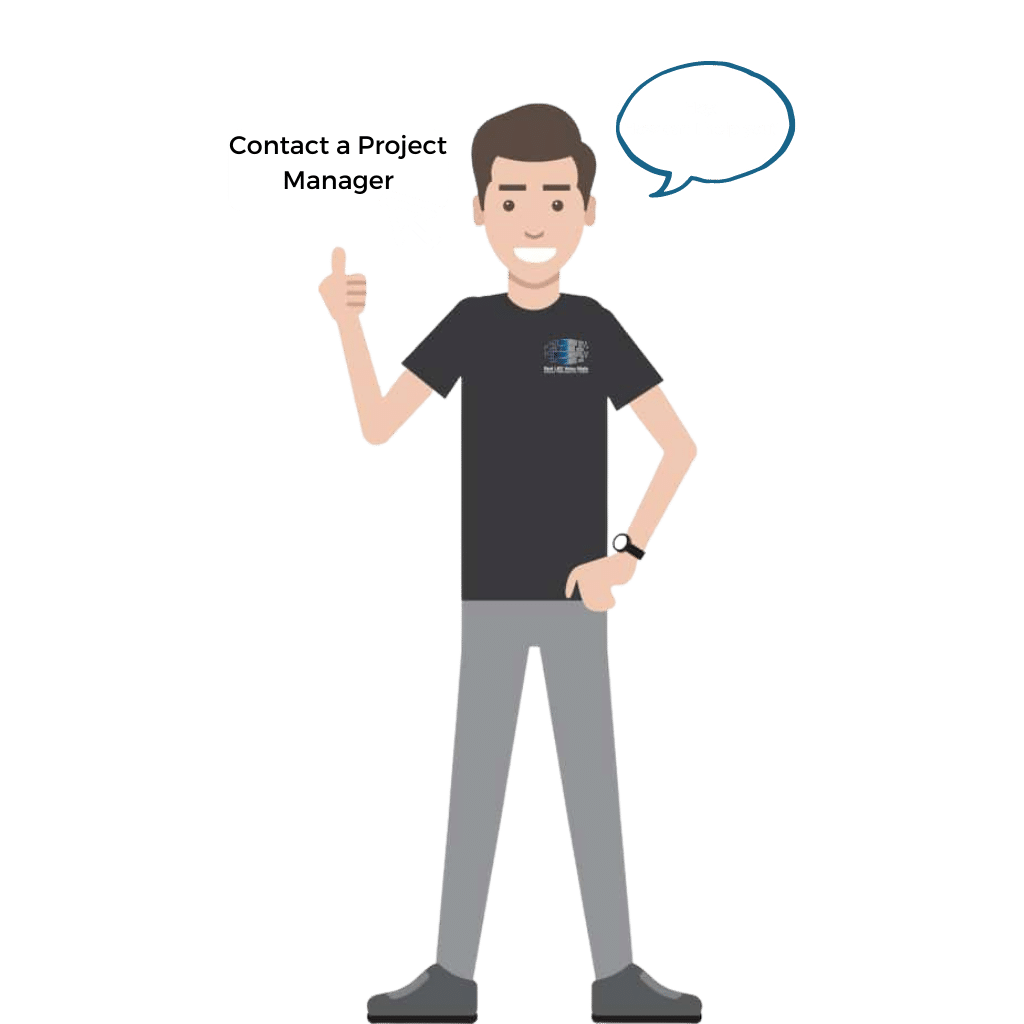 Theatres, Concert Halls and Museums
Along with the obvious use of LED walls to promote plays, operas or musicals, the video wall can be used as a dramatic tool itself.  They can be programmed to display backgrounds, providing the backdrop to the scene.  These backdrops can be changed quicker than traditional prop-based ones, moved by stagehands.  This minimizes disruption, potentially enhancing the audience's viewing experience.  Another use would be in order to display a character or characters in different periods of their lifetime.  For example, the experimental dramatist and playwright Samuel Beckett's play "Krapp's Last Tape", which sees the titular character listen to recordings he made with a tape player as a younger man.   Perhaps if Beckett were alive today, he may have utilized a video wall in his productions to display this effect.
Arguably, Ancient Greek tragedy would have stood to gain a lot from this versatile technology.  The annual festival of drama held in the temple of Dionysus in Athens had over 17,000 guests each year.  For them to be seen, performers donned masks and gesticulated wildly.  If the video wall had been available back then, they could have been used to show the drama to the entire audience. 
Dramatists should make use of all tools available to them, both traditional and contemporary.  The powerful technology can improve the audience's experience if used by a creative and cunning dramaturgist. 
Equipping discos, cinemas, theatres, museums and other spaces open to the public with LED screens is certainly the best way to get visitors involved in a new experience.  Indeed, requests for these modern dynamic communication devices are ever more numerous. They have multiple functions: in addition to informing about news, programs and more with moving images, they are an excellent tool for attracting and retaining consumers.


LED displays are commonplace in corporate lobbies.  Large scale video walls act as a status symbol as they provide a 'wow' factor to visitors as they enter the building.  This was the earliest adopter of narrow pixel pitch LED as leading corporations were one of the few customer groups able to afford the high price tag.  Rivalry between corporations acts a key purchasing driver as they look to outdo each other with more striking displays.
They have also started moving into the board rooms as end users are beginning to upgrade their conference projectors or displays with LED screens for presentations, video conferencing and to present information.
Corporate branding is a larger part of corporate culture for employees as well as potential clients.  Next-gen employees like to feel part of a team and share in the corporate pride.  Visitors want to experience a company's culture in the hallways, not just in the meeting.  Partly due to the pandemic, mobility and remote work is on the rise but corporations are still putting emphasis on the office environment.  AVIXA's MOAR: Corporate report revealed that planned capital expenditure among corporate tech managers was around $181 billion in the United States in 2018.  This translates into nearly $12 billion in AV systems investments, given allocation within capex budgets.
Market analysist of Future source Consulting, Graham Cooke describes LED technology as "the new newest and most expensive display technology, and therefore is often utilized by leading corporations to illustrate their wealth and success."
Video walls can enhance convention attendee experience and have begun to replace static displays of wall clings, floor clings, poster boards and banners.  As technology improves, do does display strategy at events, leading to convention centers increasing their menu of digital display options. 
Attendees are already interacting with an event digitally – from the registration or ticket purchase process and social media hashtags to the event app on their phone, it makes sense that the rest of the event branding would be immersed in the digital world too. 
Despite their high price tag, displays can also be cost effective compared to traditional display strategies.  Banners, meter boards and other signs can in the long run be much more expensive, as they require staff members to come in and change them or present any risk in terms of said staff members having to climb ladders or perform harness-aided climbs.  In addition, content creation costs may carry a similar price tag.  As Ted Arbeiter, the tech coordinator at the Minneapolis Convention Centre states "We've done cost comparisons to some traditional methods and traditional messaging like banners, meter boards and other signs that are on the easels, and when we compare the cost of those traditional messaging mediums with digital, digital is favorable."
It has become a fairly common occurrence for charity events to hire video walls in order to display the charity's media, live donations happening at the event and dazzle the guests with the visual representations.  The most obvious placement of LED screens is on the stage where they can be used to encourage further goodwill from the attending crowd.  Their fast set up time is often regarded as much more efficient than traditional banners and bunting.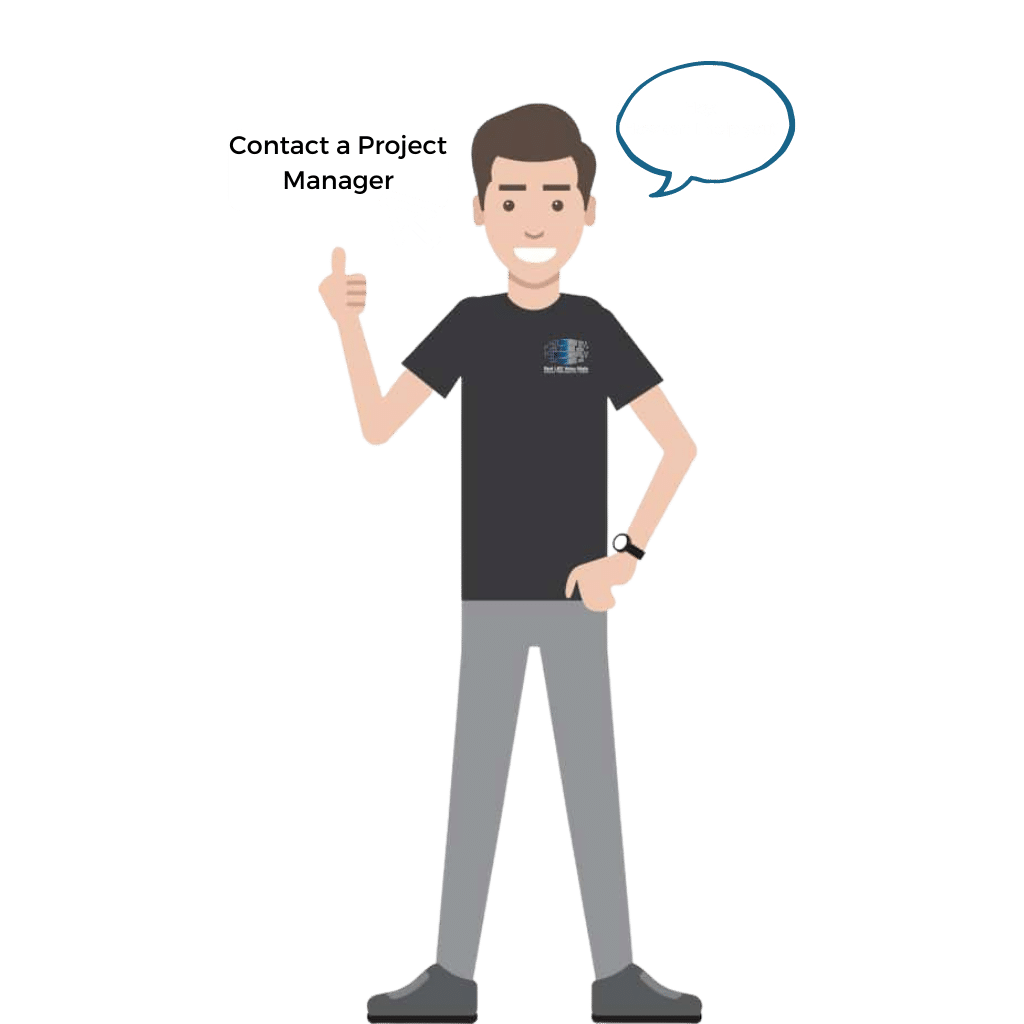 Trade shows have always been an excellent way to get products in front of consumers and improve brand engagement.  Although it has been tough to fully capture the audience's attention through traditional marketing methods, LED displays have become a cornerstone in effective exhibit design, whilst new advancements in controllable LED technology has opened a gateway in visual stimulation and effective visitor engagement. The ability to draw consumer's attention is important in competitive marketplaces, particularly in a cost-effective manner.
Like many other industries, trade shows have also become more sustainability focused.  Clients are encouraged to seek earth-friendly materials and create energy-efficient displays.  LED are relatively low in their carbon footprint and can make the difference between attracting trade show guests and being overshadowed by flashier displays.
Consumer-driven companies should be thinking about design in a holistic way, using the senses to develop and intensify brand personalities for consumers to remember. To increase visitor engagement, deliver brand targeted messages or just outdo competitors, LED is becoming increasingly the most viable option.
Video walls are a very viable solution for conferences due to the large scale of visual aids required.  Technicians can set up displays to be seamless and professional.
One of the most exciting uses of AV-tech seen is the use of LED walls for weddings and other celebratory events.  They can be suitable for exhibition, video DJ, wedding party, viewed at short distances and look even more stunning when viewed from further away, as the depth of colour can be stunning.  They can add an aura of majesty, display stunning vistas and beautiful dresses to wow the guests, display home videos or be used to display a timetable, countdown or highlight special announcements in a way that will make it easy for guests to stay in the know.
In the 80s and 90s most big scale weddings involved the bride and groom sitting in front of the ballroom, on a raised platform facing the invited guests.  Over time the platforms evolved into a stage, used for speeches, a live band or DJ and the family's setting area.  Over time, backdrops were added to add to the wedding theme (for instance, a carnival or casino).  In the last five years, thanks to the heightened cost effectiveness, LED walls have taken over the function of a backdrop.
Videowalls are even being used to provide congregations with visually impactful worship experiences.  Modern worship environments utilize visual technology to communicate messages, news, worship, song lyrics and more.  The adaptable nature of LED display panels allows church production teams to easily rearrange and program the displays to freshen up and modernize the look of the stage.  Similarly, the Shiekh Zayed Grand Mosque in Abi Dhabi used LED displays to show each of the nine elaborate and ornate prayer clocks located within it. Essentially, as worship groups grow and utilize new technology, many are turning to video walls for their versatility and energy efficiency.
Turn heads at your charity show with the spectacular video walls and LED displays for hire from Pro Audio Visual! Our LED Screens can be perfectly integrated within the backdrop of your catwalk, creating a flush and appealing look while keeping the show as flawless as your creations. Our screens can act as a way to show close-ups, can also be used to showcase any pre-recorded material that may be part of your fashion performance, or can display moving images that enhance the appearance of the clothes on display – the range of choices is endless!
Political Campaigns and Rallies
Today's political candidates have to embrace technology or risk losing relevancy and credibility.  Unlike projection and printed banners, LED displays are not limited by their environment.  The 1960 Kennedy v Nixon television debate was a classic case of the importance of public image when running for office.  In our even more technology and media saturated culture, looking out of touch with technology or stuck with yesterday's projectors is not an image any forward thinking candidate can risk to have.
Despite the pandemic, the 2020 presidential election attracted large crowds throughout the US.   With the large audiences drawn to rallies, it could have been difficult for everyone to see the action and speeches.  Both of the major candidates relied on LED Video walls to carry their message.  This is easy to do – the "fire up videos" designed to excite the crowd were displayed on the big screens.  Additionally, the backdrop used to display not only the traditional debate backdrop of an American flag and network logo branding but a 3D depiction of the White House.   The video wall can be used to display a live feed of the speeches whilst they are happening so those at a distance can feel that they are part of the movement.  Modular screens can be used to create custom video boards to fit any venue size and stage set.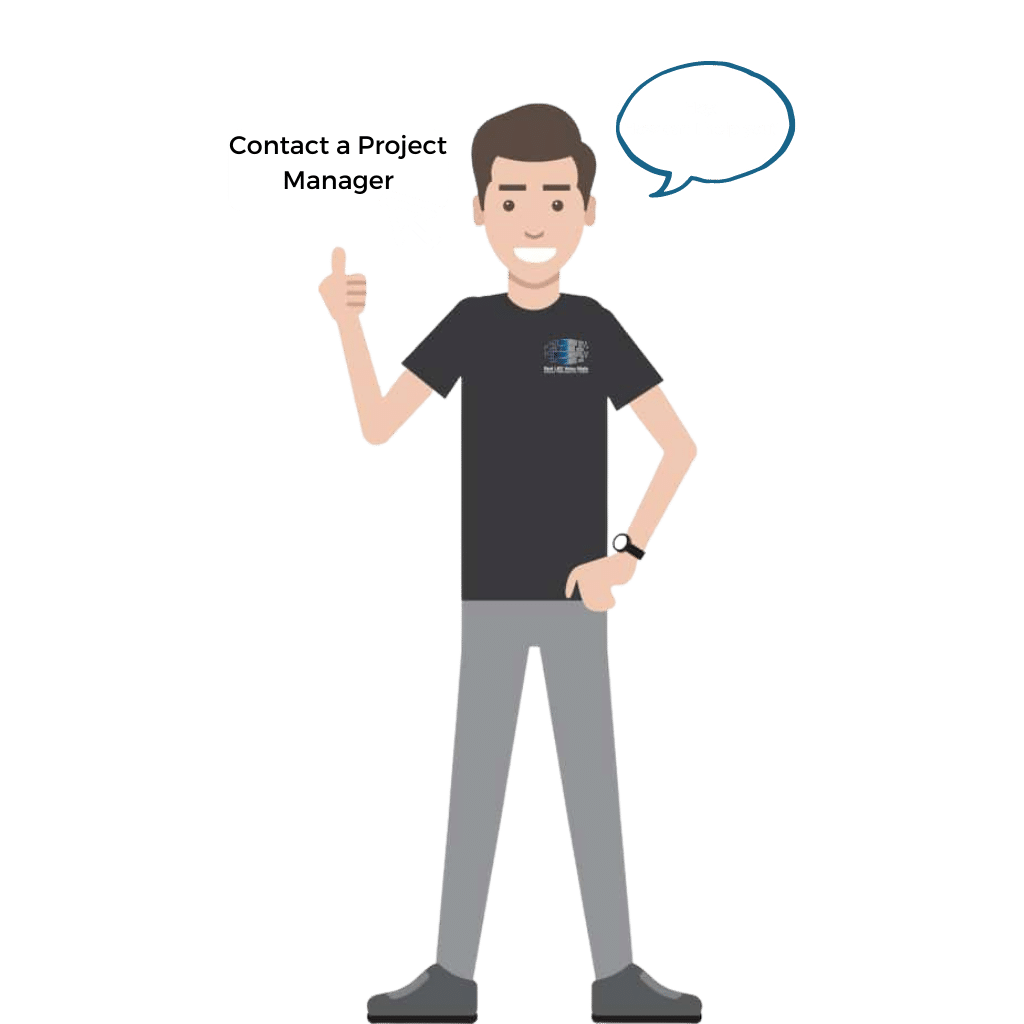 As indoor close-view and ultra-high-resolution applications grow, Mini LED is becoming a more reachable technology and running into mass production. Integrated mounted devices (IMD) technology, a type of mini LED, is providing high durability, good contrast, and an affordable life-cycle cost. It is also leading in the field of fine-pitch LED display.
Just browsing? Have an event coming up? Not sure where to start? Our experienced team of LED Video Wall professionals are eager to hear from you!
Common LED Video Wall Sizes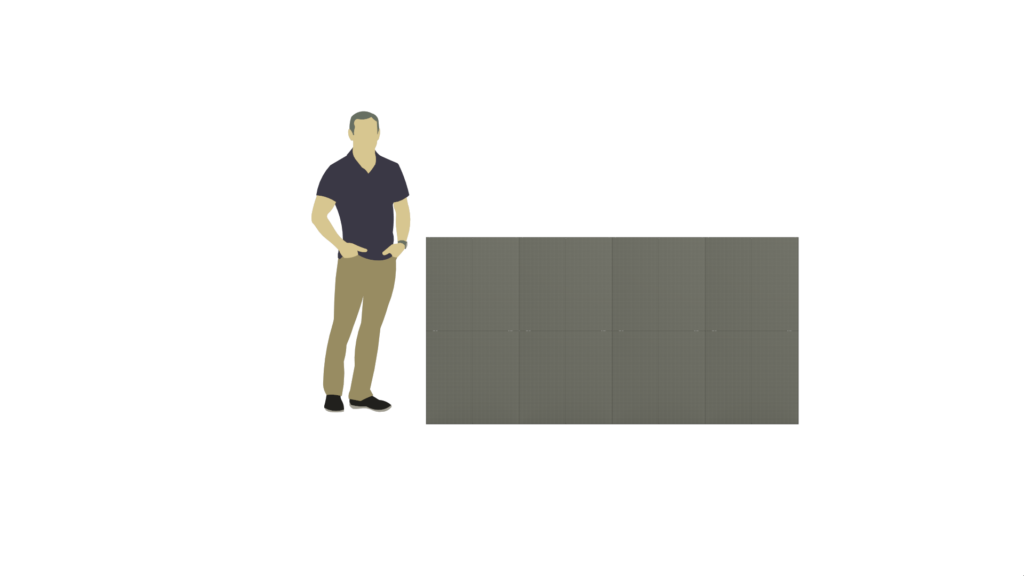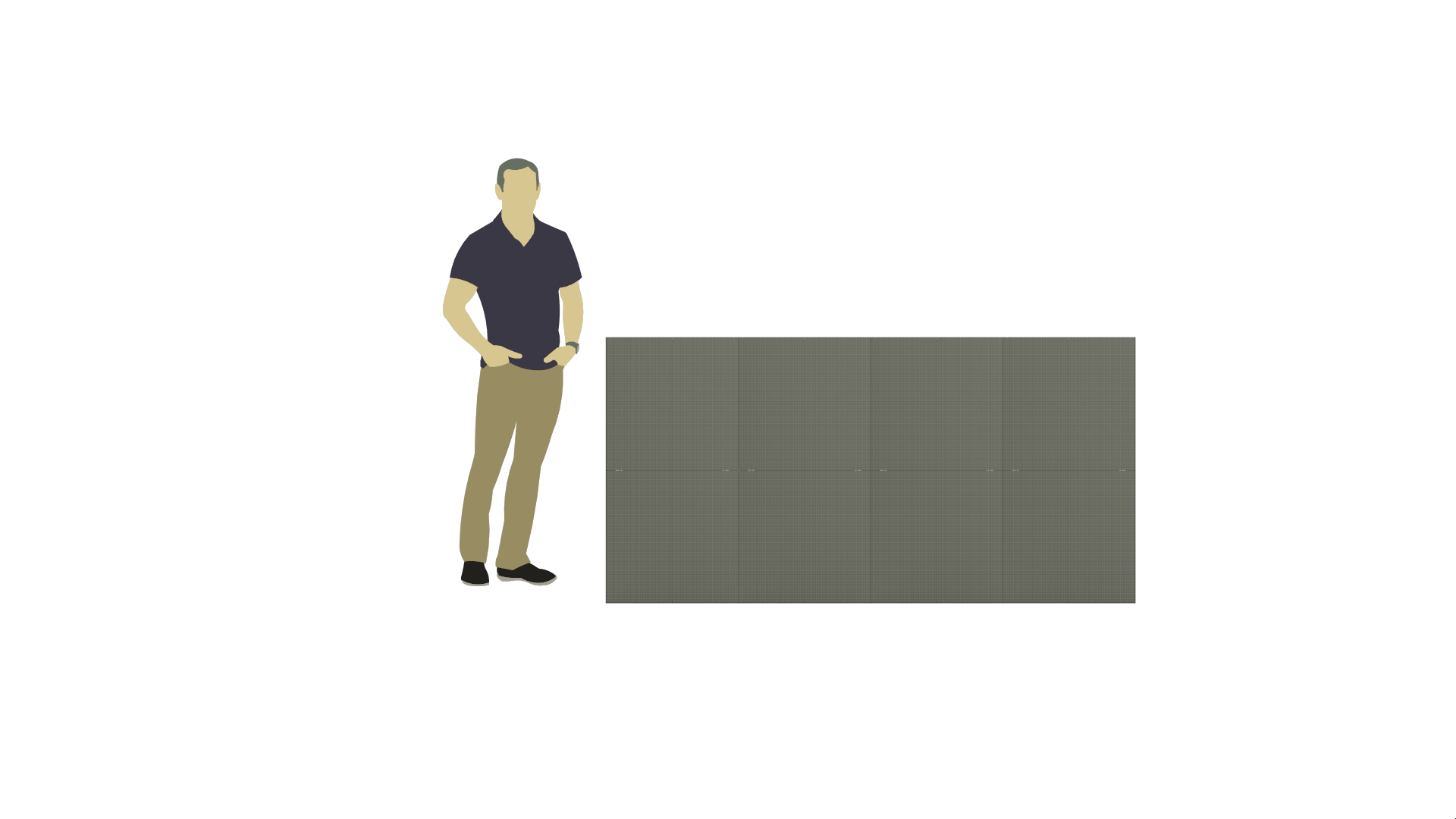 8'wide by 4' tall Video Screen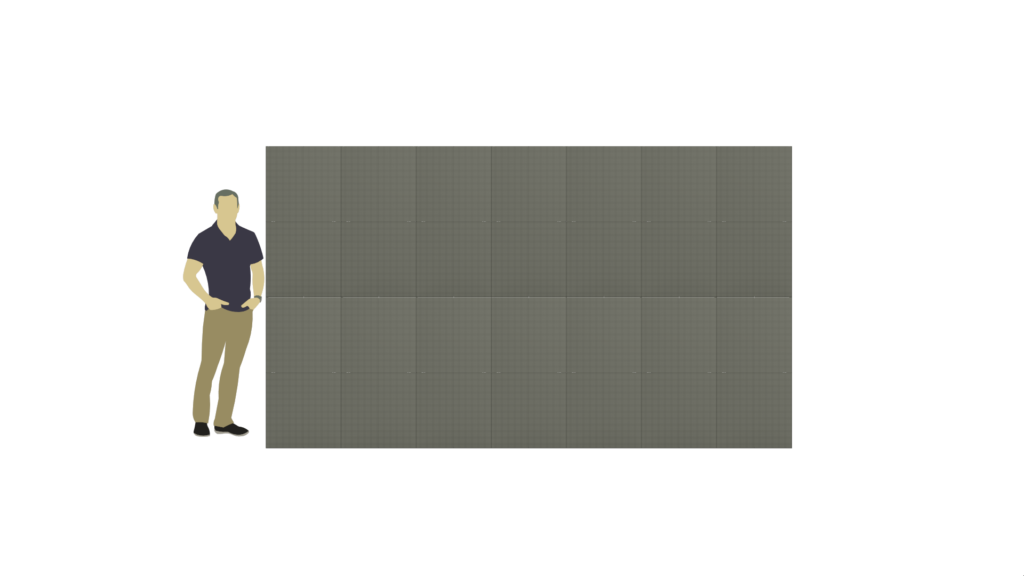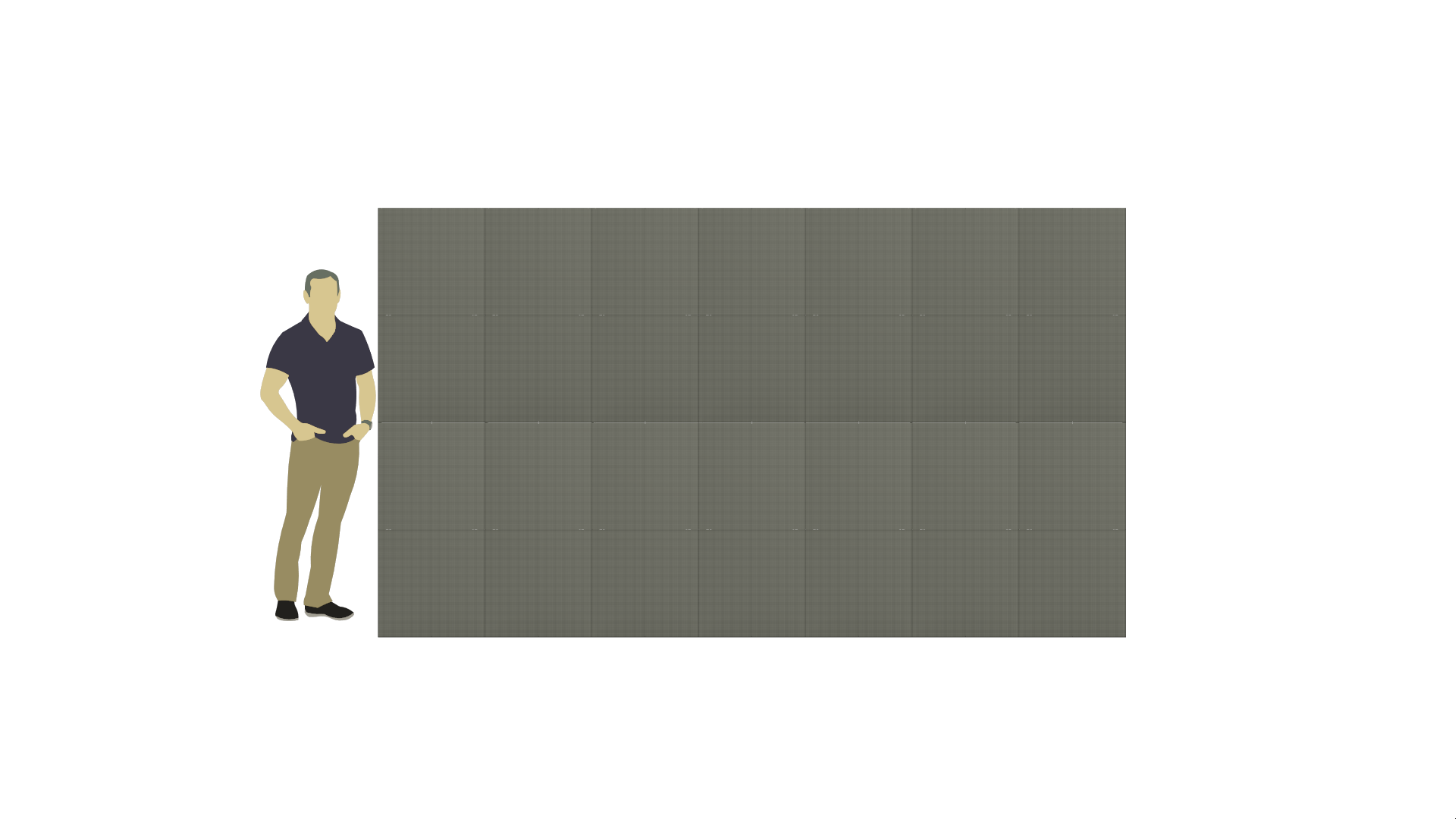 11.5'wide by 6.5' tall LED Screen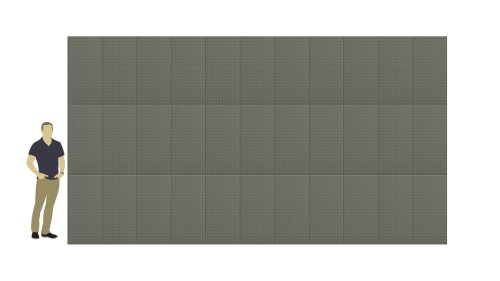 18'' wide by 10' tall LED Screen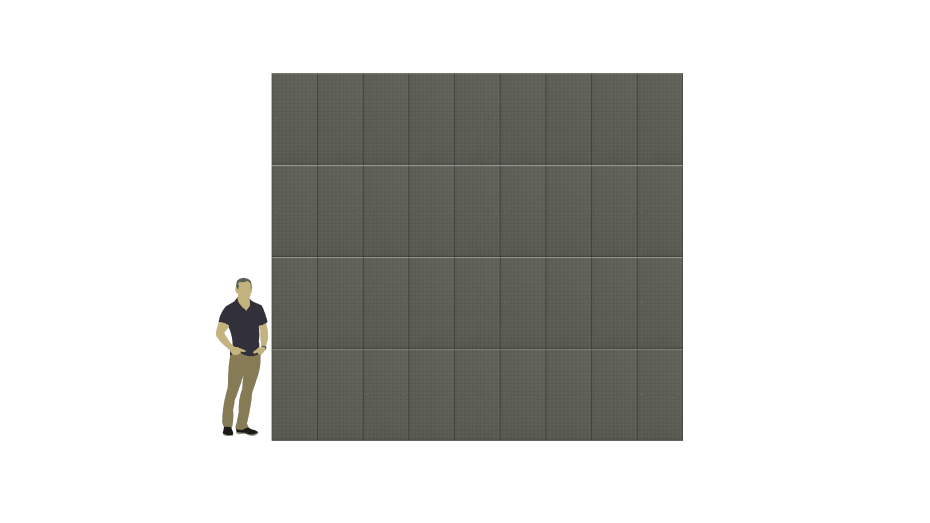 13'' wide by 13' tall LED Screen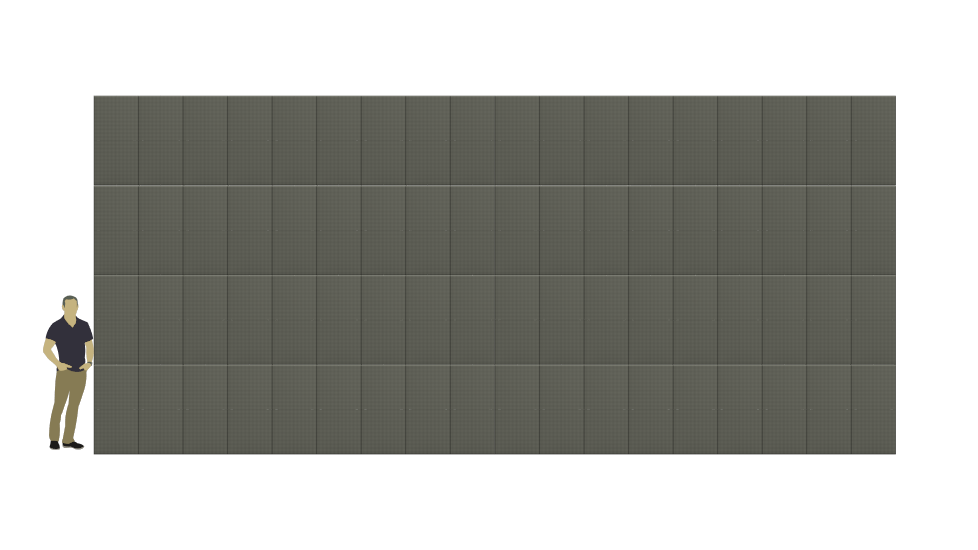 24''' wide by 13' tall LED Screen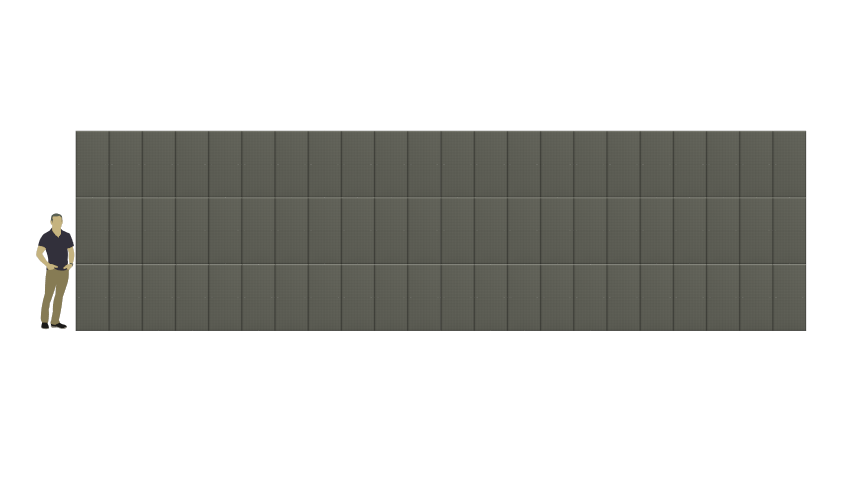 36'' wide by 10' tall LED Screen
Check out some other posts you may be interested in
Able to be seen clearly in direct sunlight, and survive the elements, our IP65 rated outdoor LED panels are exactly what you need for you next outdoor event.
You've almost certainly seen screen walls in many locations, ranging from museums to TV studios to special events.